Mac Essentials: Better Touch Tools
Better Touch Tools will increase your productivity. Allow you to key bind almost anything, and it's a cheap price to pay.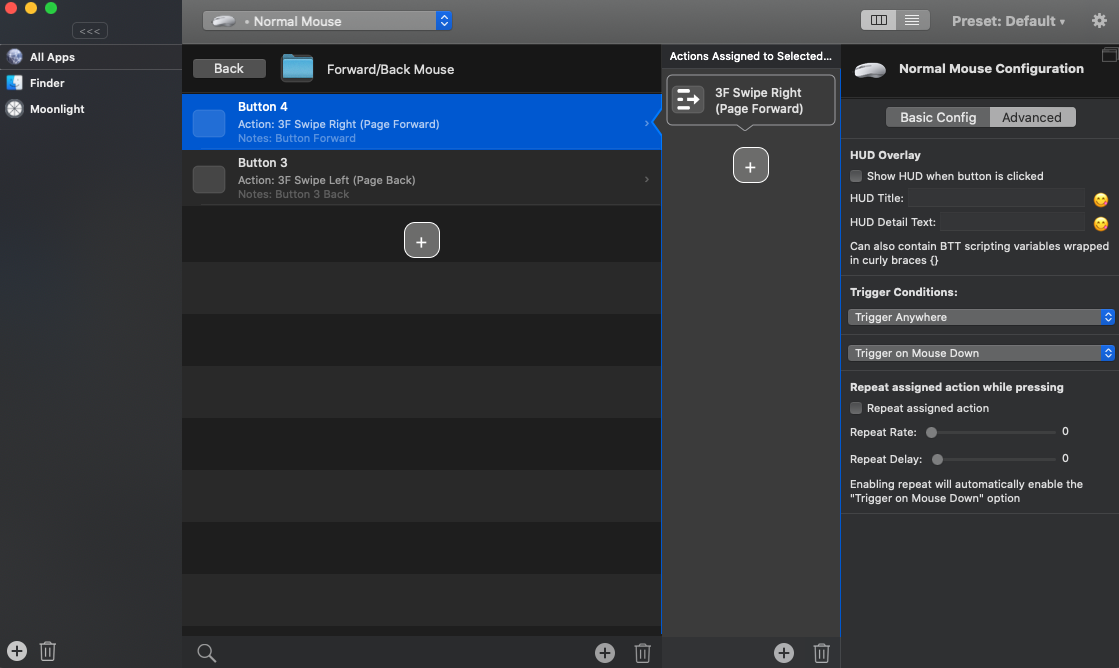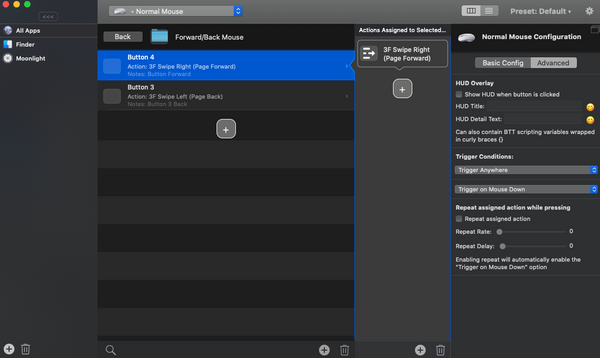 One of the biggest issues I've had moving to a Mac was getting use to the different controls. On my Mouse my mouse 3/4 buttons were always forward and back. When I came to Mac that was not the case. I struggled so bad with this. I had to use the Magic Mouse to get it working, but that was not comfortable for me since I use a palm grip. That's when I started doing some research and found Better Touch Tools.

It's super powerful software for rebinding actions and even gestures. It also has some built in stuff like window snapping which actually replaced Magnet for me. It didn't take long for me to get it up and running, but the price wasn't that bad either. Looking at some other software that I would consider useful it was damn cheap. It does come with a 45 day trial. I used the trial for all of 10 minutes before I purchased a life time subscription.  You can buy the software for $7.50, or a lifetime license for $21. You get 2 years if you opt out of the lifetime license. Another nice part of the lifetime license is this line right here.

The other option is a subscription service to Setapp. I didn't really care for a subscription when the application I wanted is so cheap, but it is an option!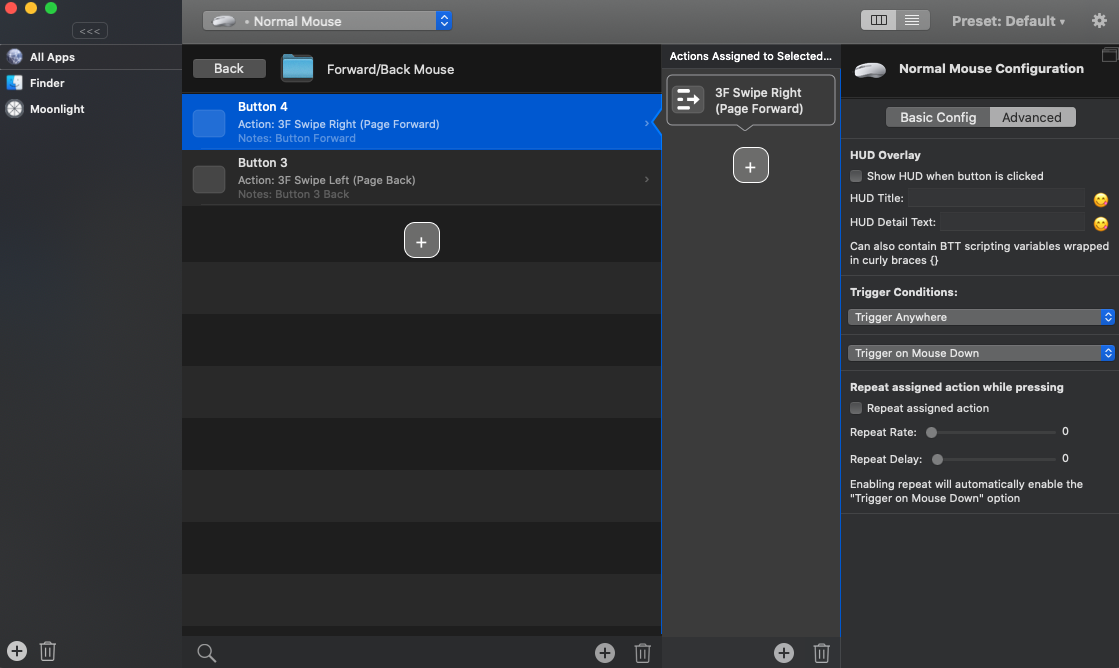 So the main reason I purchased this software was to get my mouse 4 and mouse 3 working again. In the above screenshot you can see the commands used. It's super simple to set up.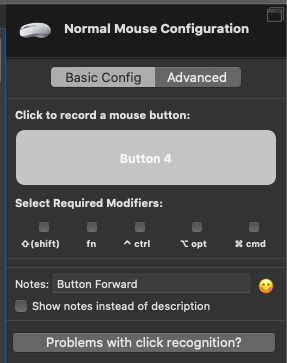 You just click on the record mouse button then press the button you want. From there you can assign the action. You have a ton of options and I won't list them, because they are laid out very nicely.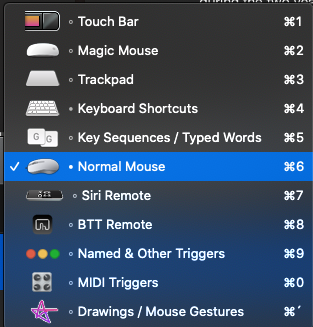 The other nice thing here is that you can do some additional triggers. For instance I changed some keyboard shortcuts because the media buttons were not working on my keyboard. So I changed those to how I wanted them as well. You can do all kinds of stuff if you just mess around. I highly recommend the software to everyone.