Things 3: iPhone Edition
Get organized from anywhere. Things 3 has a fluid workflow that will keep you on track with your to do lists.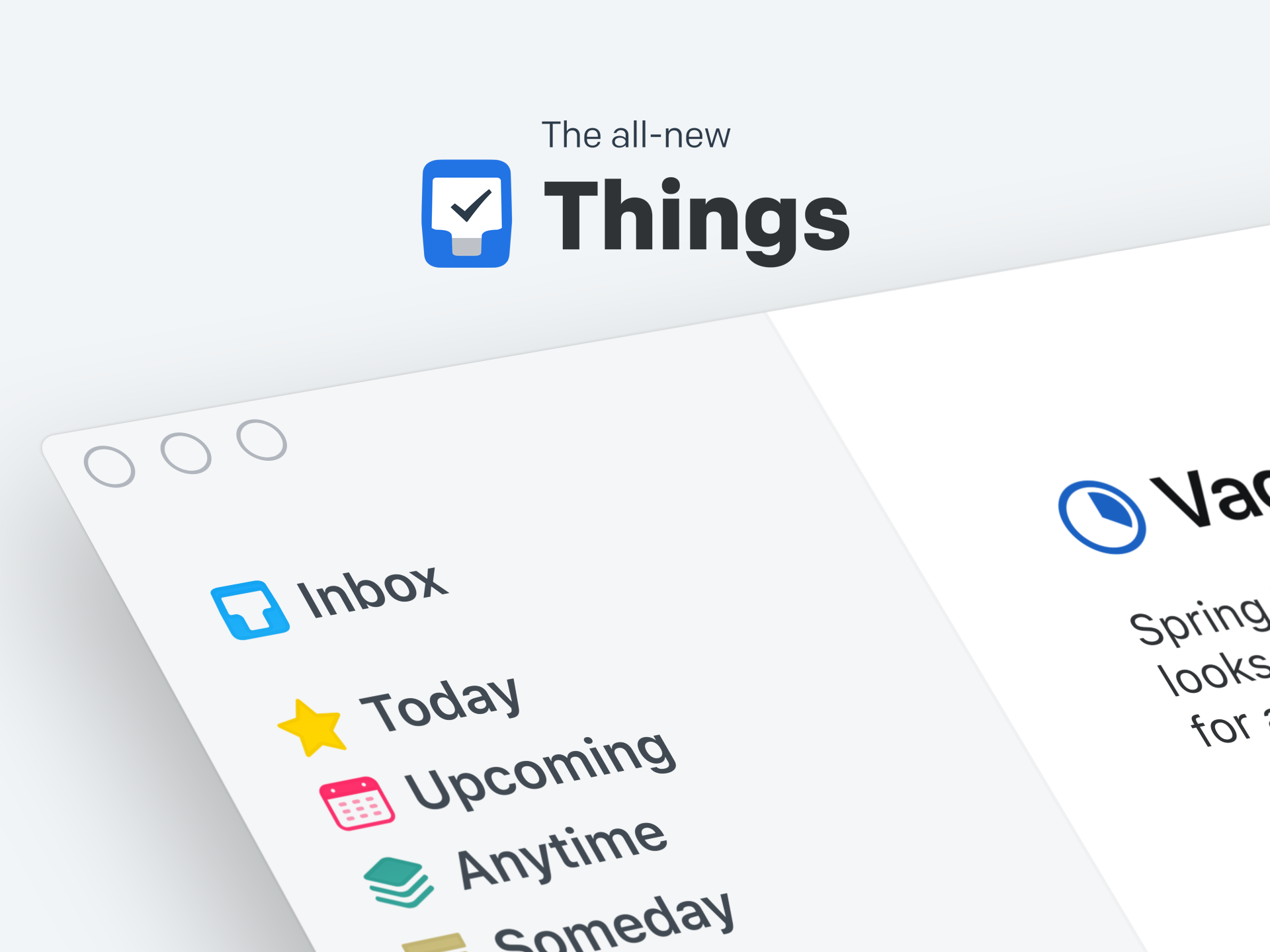 So as I've said in my bio, I work in IT. We use cases for everything, but sometimes you have a lot of other stuff to do not in a case. Bump into someone from server engineering who asks you a question that you don't know off the top of your head? Not going to have a case for that, but if you're like me I'll probably forget unless they remind me. That's where Things 3 comes in.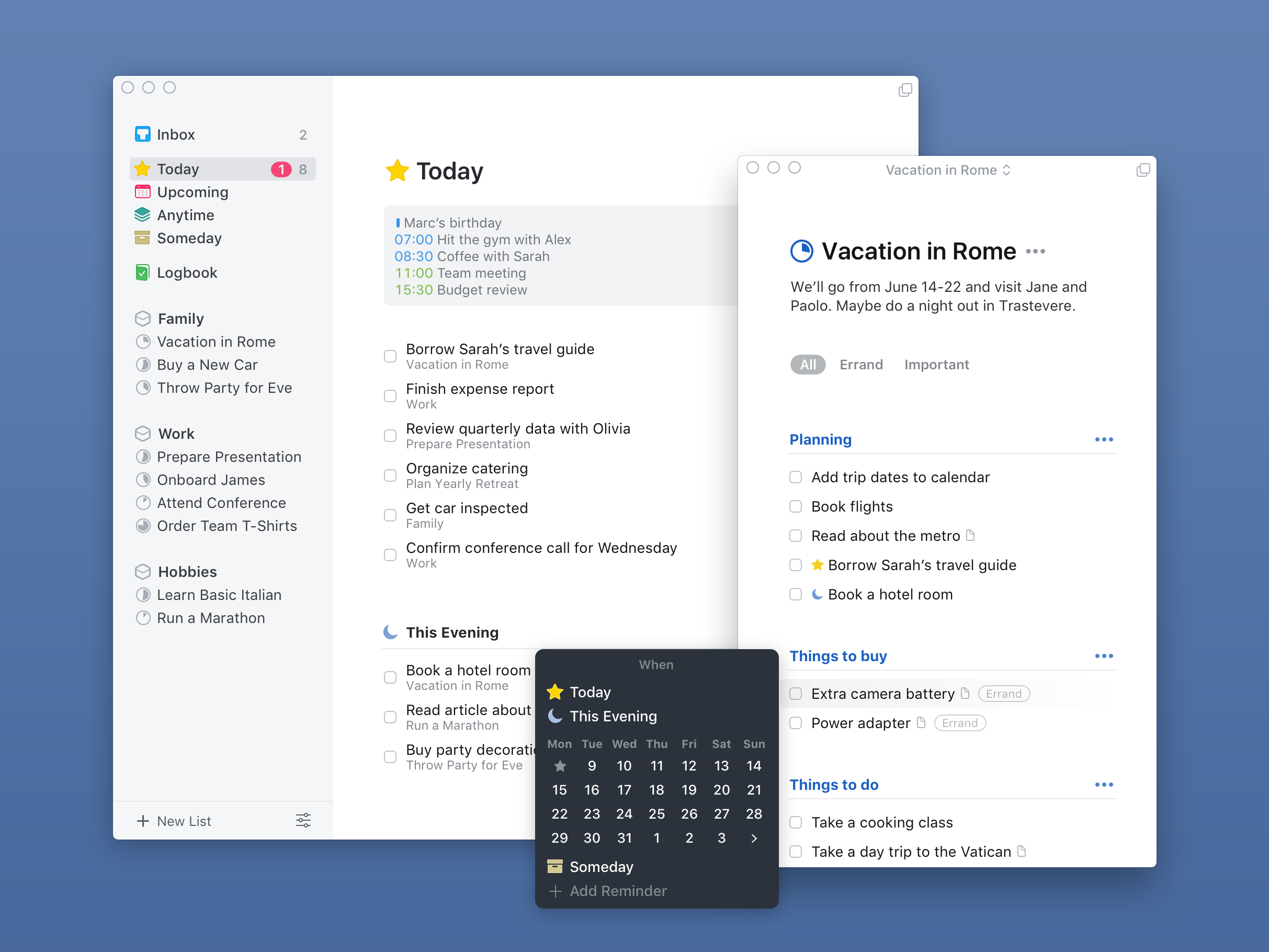 I don't have a Mac, but I do have an iPhone and an iPad. The biggest downfall in my opinion is that Things 3 only works on Apple devices. They won't work on Windows or Android unless you use the mailing feature which we will talk about later. Things 3 is fantastic! It's expensive but worth the money. It syncs across your devices and the workflow for adding a task is efficient! I'm not an organized person at all, but this helps me a great deal!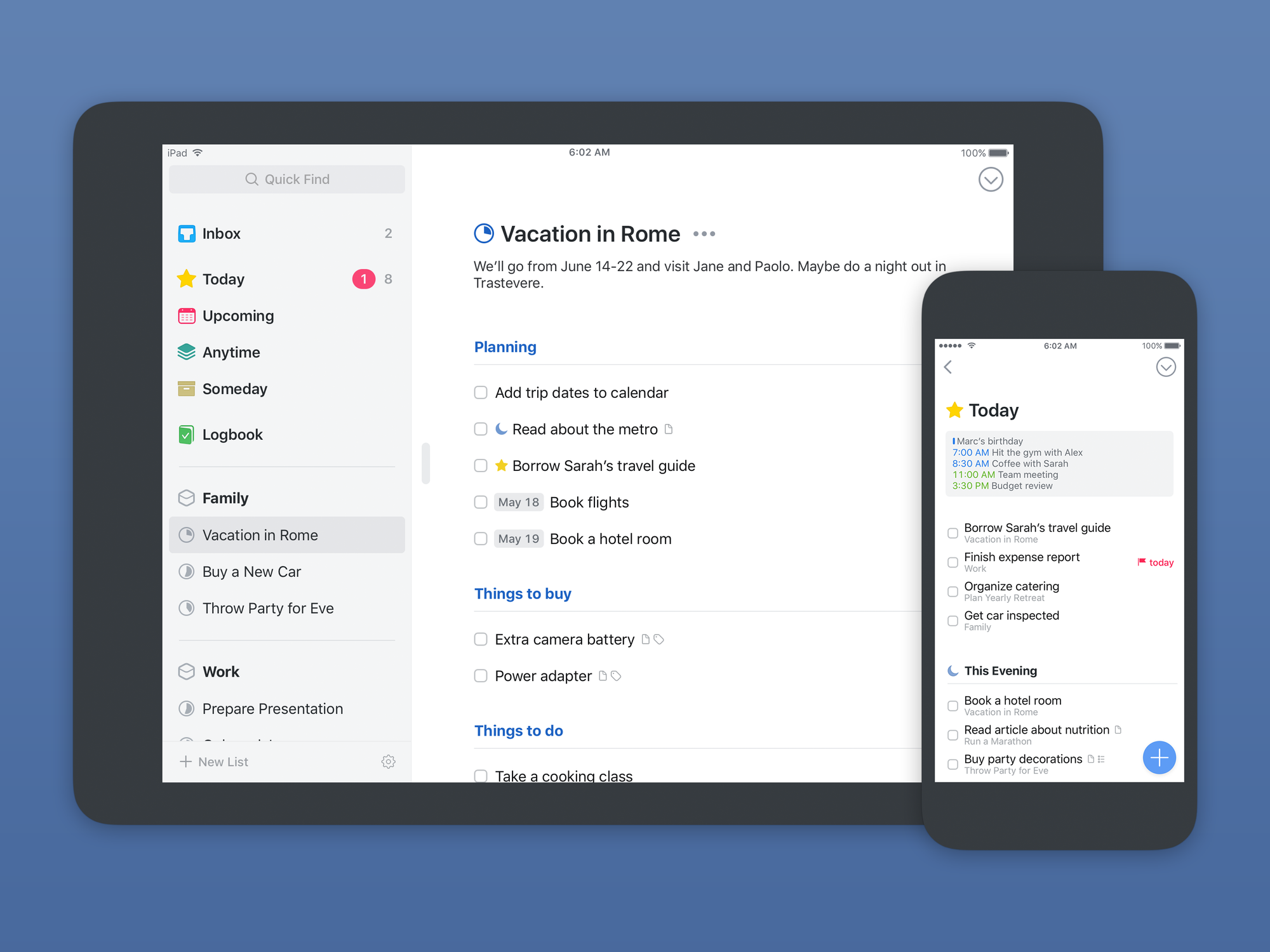 The workflow for Things 3 is incredible. It lets you add a task and enter a sub-task, add a tag such as "Work",  and add a date all within seconds. It's efficient and the UI is clean. You can add in descriptions to each task and sub task. When you set the days it has a fantastic upcoming section where you can see all the tasks coming up. It also pops up a nice notification on the icon for your homepage when stuff is due that day. Things 3 has fantastic reminders if you forgot about stuff as I do.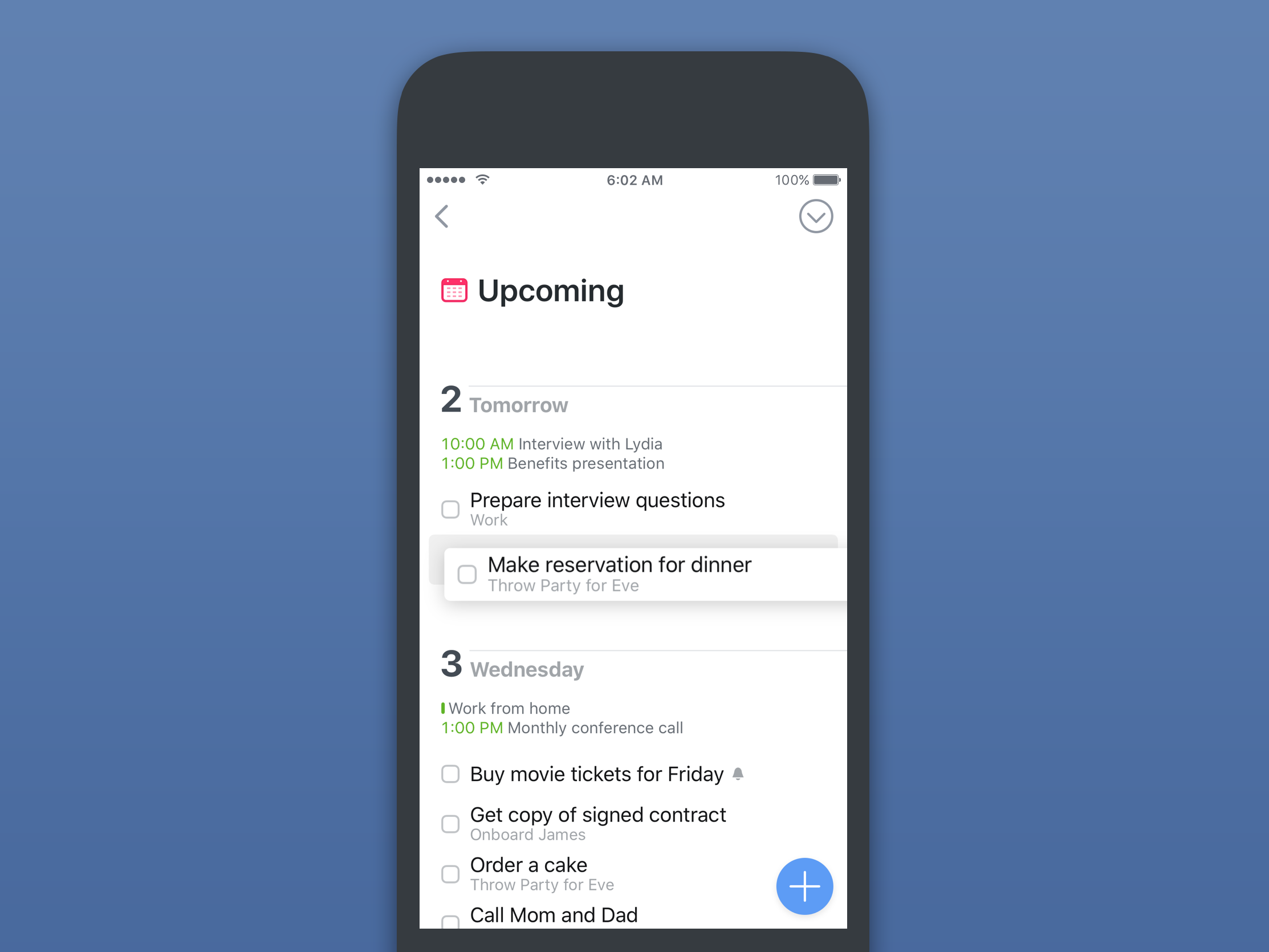 If you work in IT you know stuff gets delayed a lot. Maybe there is an issue with the configuration, maybe the timing doesn't line up for the business. Either way rescheduling tasks can be a pain. With Things 3 you can just press and hold and drag it around to the next day. You can move them up and down in the same day too if you want a certain order.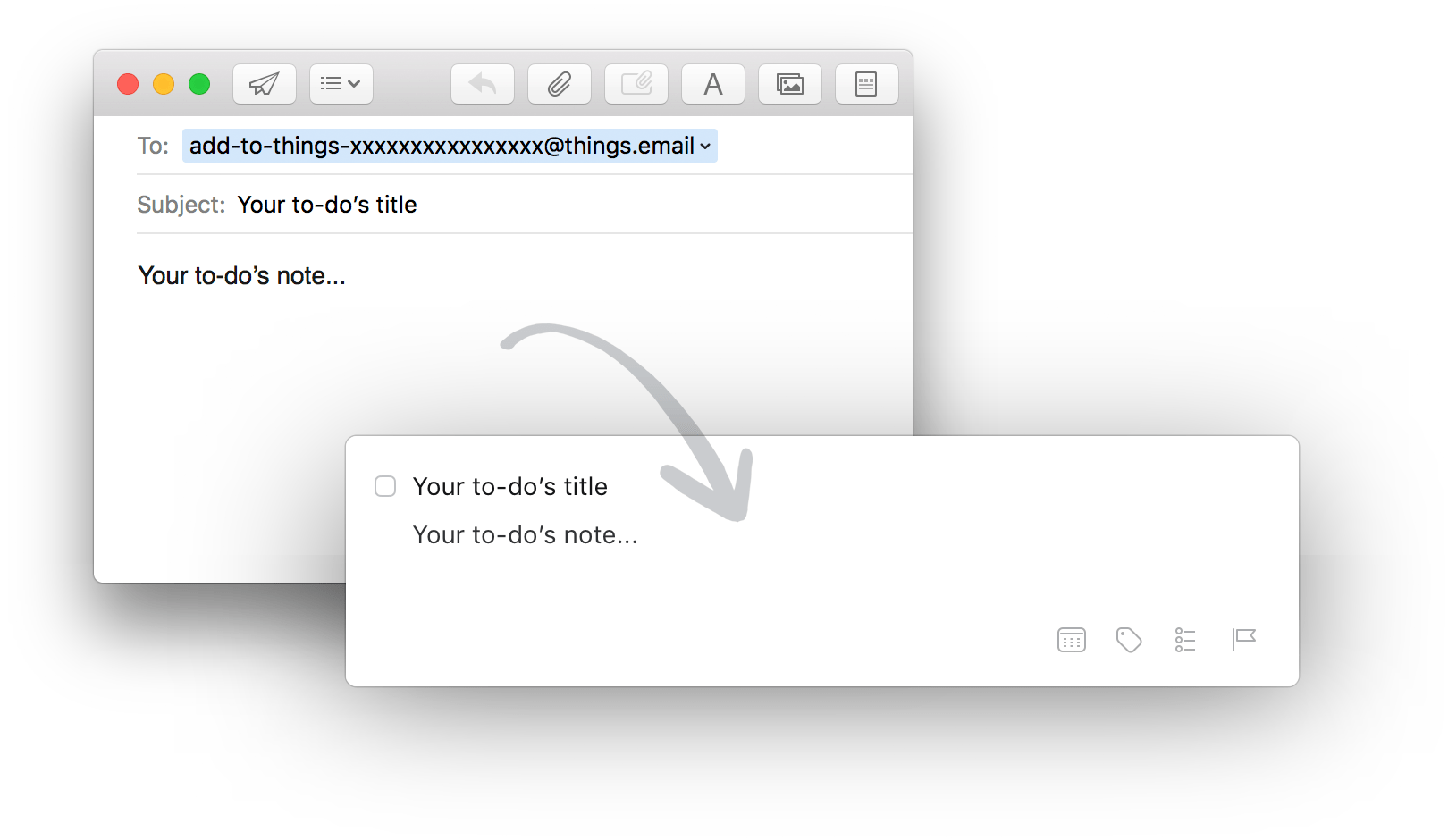 Like we said earlier Things 3 doesn't work with anything not Apple. That's by far the biggest negative of the product. However, you can still use it from any device... kind of. If you really want to use it from your Windows PC you can use mail-to-things. Essentially once you enable this feature in settings on your apple device. You can email yourself a task by adding the generated email address to the email address it gives you. It's not the best I'd rather have native functions but it's all we have.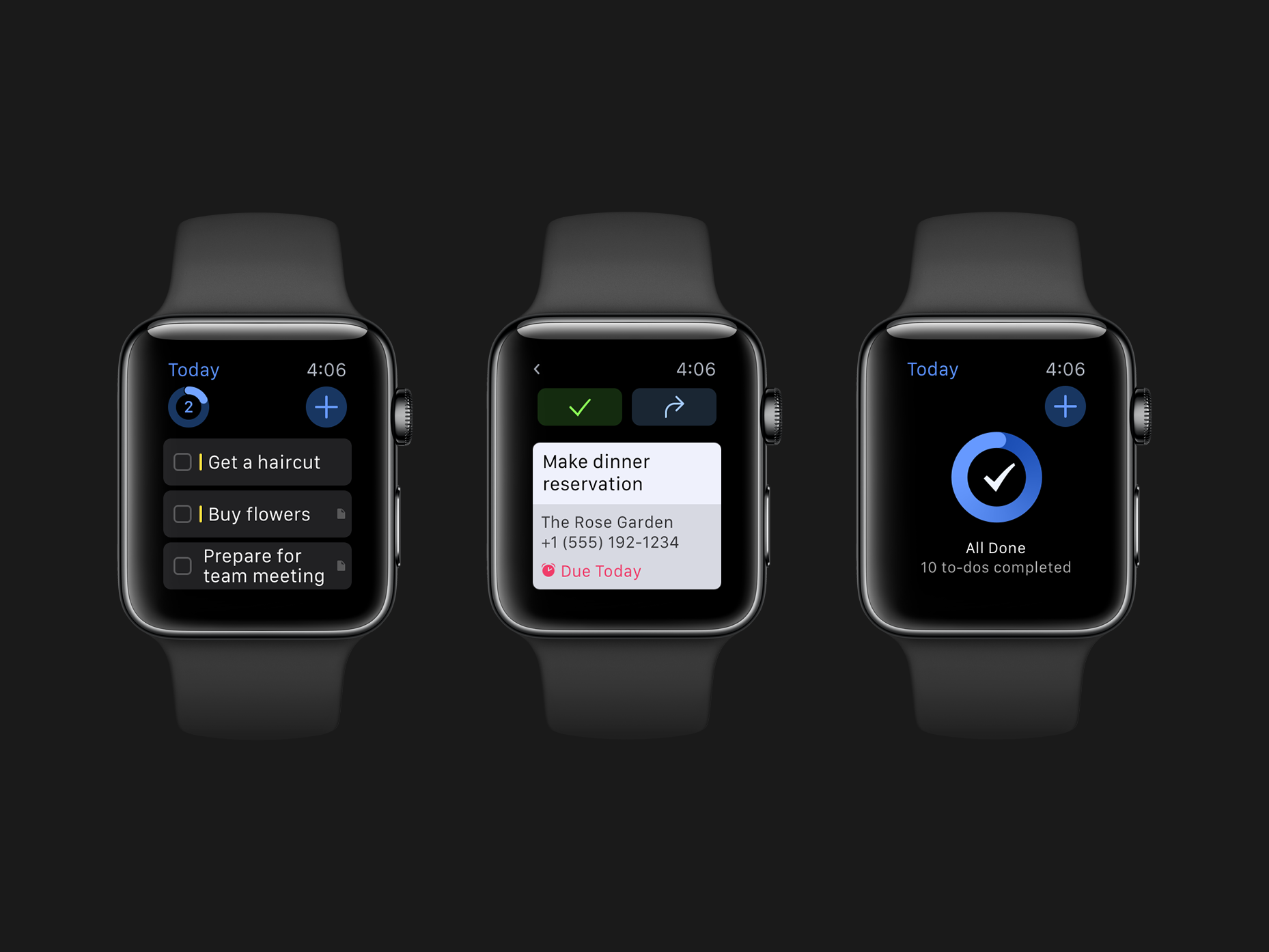 So lets talk pricing. Things 3 is expensive! You can check out their pricing here. At the time of writing iPhone/Watch is $9.99, iPad $19.99, and Mac at a whopping $49.99. The Mac version does have a free trial though. It's insanely expensive to get them all. I'm not sure if it's worth it. If you're going to use all of them I guess it may be worth it, but I'd never need to purchase all 3. That said Things 3 is fantastic and I do recommend the iPhone version.